How to build pib´s forearm
pib's forearm consists of 6 printable parts and is assembled in 6 steps.
Step 1
Place 2 x M03 ballbearings in the shown places of C19.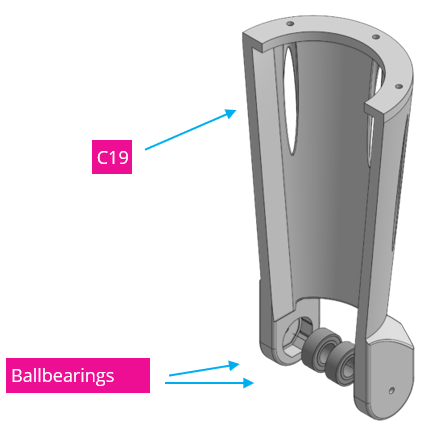 Step 2a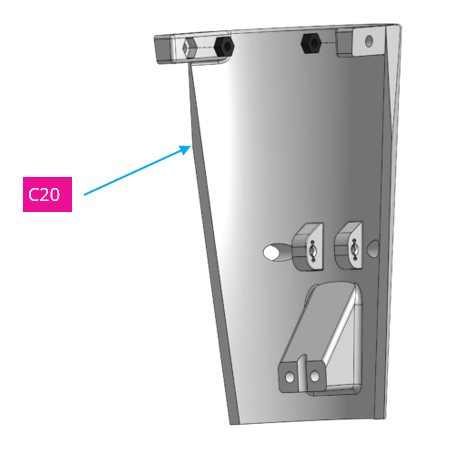 Step 2b
Use 2 x 12 mm screws to connect C18 to C20. Then place 2 x nuts in C18.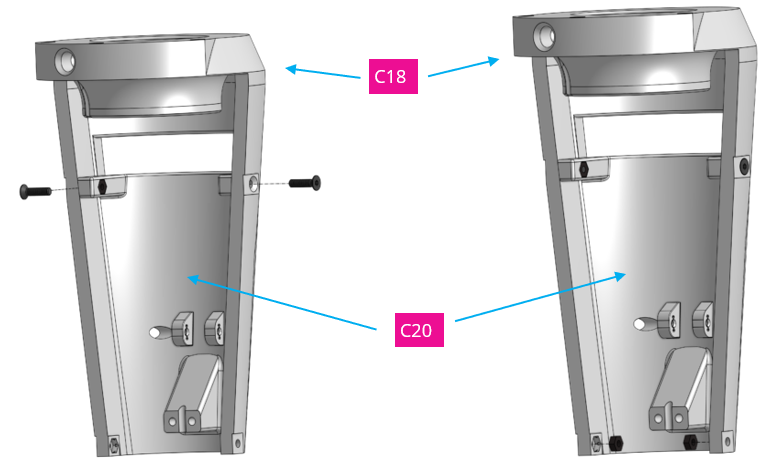 Step 3
Place the teflon tube in the shown spot and fix it by attaching C24 to C20 with 2 x nuts and 2 x 25 mm screws.

Step 4
Insert the metal rod through the shown hole with a tool, but only till half. A spring will be added later at this point, so the metal rod should only be installed halfway.

Please note: you may need to apply some gentle force at this point to get the metal rod to go in.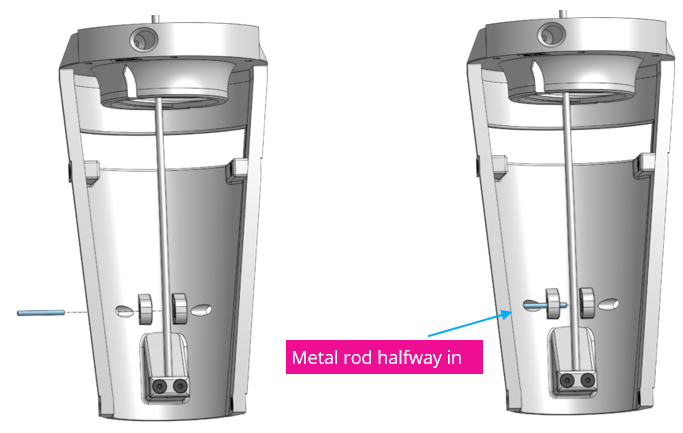 Step 5
Place 2 x 12 mm screws in the shown spots to connect C22 and C23 with C18.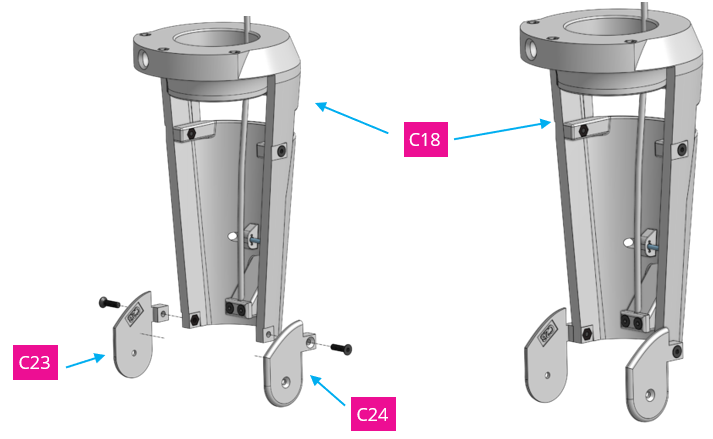 Step 6
Place 3 x nuts in C18 and use 3 x 20 mm screw to connect C19 to C18.

Final
You did a great job, the forearm is assembled!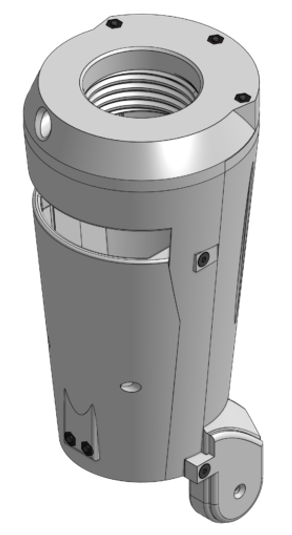 In order to construct the forearm, you will need these printable and non-printable parts:
| | |
| --- | --- |
| Printable parts | Non-printable parts |
| C18–Forearm_distal_bottom | 6 x S01 M3 nuts |
| C19-Forearm_distal_top | 4 x S05 M3 12 mm screws |
| C20-Forearm_cover | 3 x S08 M3 20 mm screws |
| C22-Forearm_connector_left | 2 x S10 M3 25 mm screws |
| C23-Forearm_connector_right | 1 x M08 20 mm metal rods |
| C24-Forearm_tube_enclosure | 2 x M03 medium sized ballbearings |
| | 60 cm Teflon tube |