Build Your Robot
There are countless sites and stores that offer you expensive individual parts as well as complicated complete sets for building robots. pib is different – the humanoid robot can be build by yourself with just a few tools, materials and access to a 3D printer. On this page you will find all the print templates, instructions and material lists so that you too will soon have your own DIY robot at home.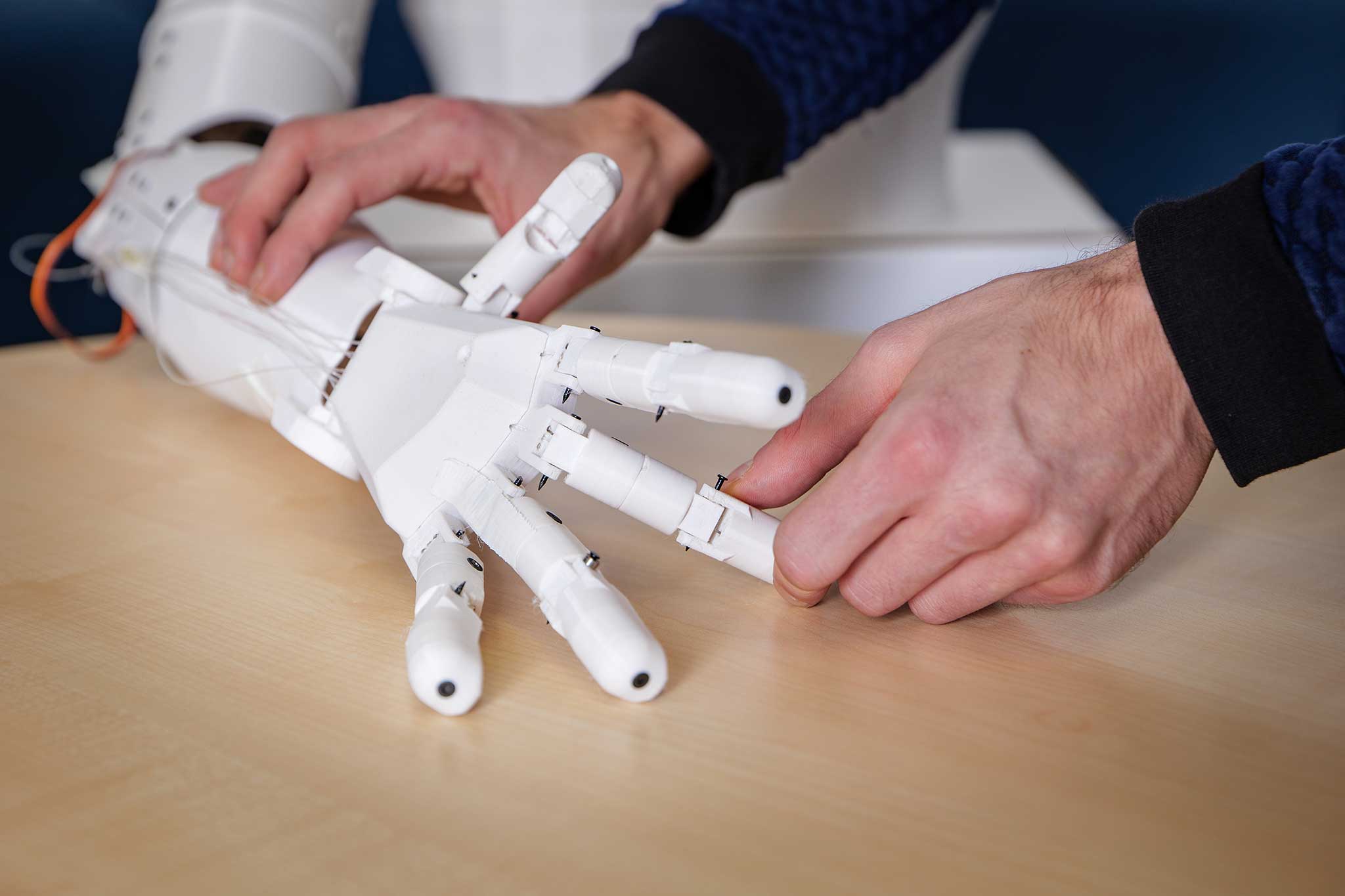 Robots have long been an integral part of the modern world. They help in production, sort packages and vacuum our floors. But it won't stop there: Robots will bring a huge societal change. And this is where pib comes in: As a 3D-printable, intelligent and human-like robot, it should enrich all our lives. That's why pib should be available to everyone in as uncomplicated a way as possible. A robot you can build yourself – read more about our motivation here.
Convinced? Then join us. All you need to build your robot is a 3D printer and a few tools and materials. Maybe you can even find some in your household. If not, you can get it in the construction or electronics store and soon here on our site. Then nothing will stand in the way of your robot project. By the way: If you get stuck while building, you can find help in our community – we look forward to seeing you!