Print Your Robot
With pib, anyone with access to a 3D printer can print their own robot. For easier, happier printing, also check out our printing instructions.
Do you have more 3D printing ideas for pib or suggestions on how to further develop the robot kit? We look forward to your input in our Discord community!
Download 3D printing files for your humanoid robot
We've prepared the 3D printing templates in various ways – depending on how you want to get started.
Looking for a complete set of all non-printable parts?
Not all parts can be made with a 3D printer. To make building your own humanoid robot even easier and faster, you can now order all non-printable parts such as screws, ball bearings or electronics in a complete set.
No more checking parts lists and selecting single items on different vendor sites… Just visit our pib.Shop and order your own pib.Box!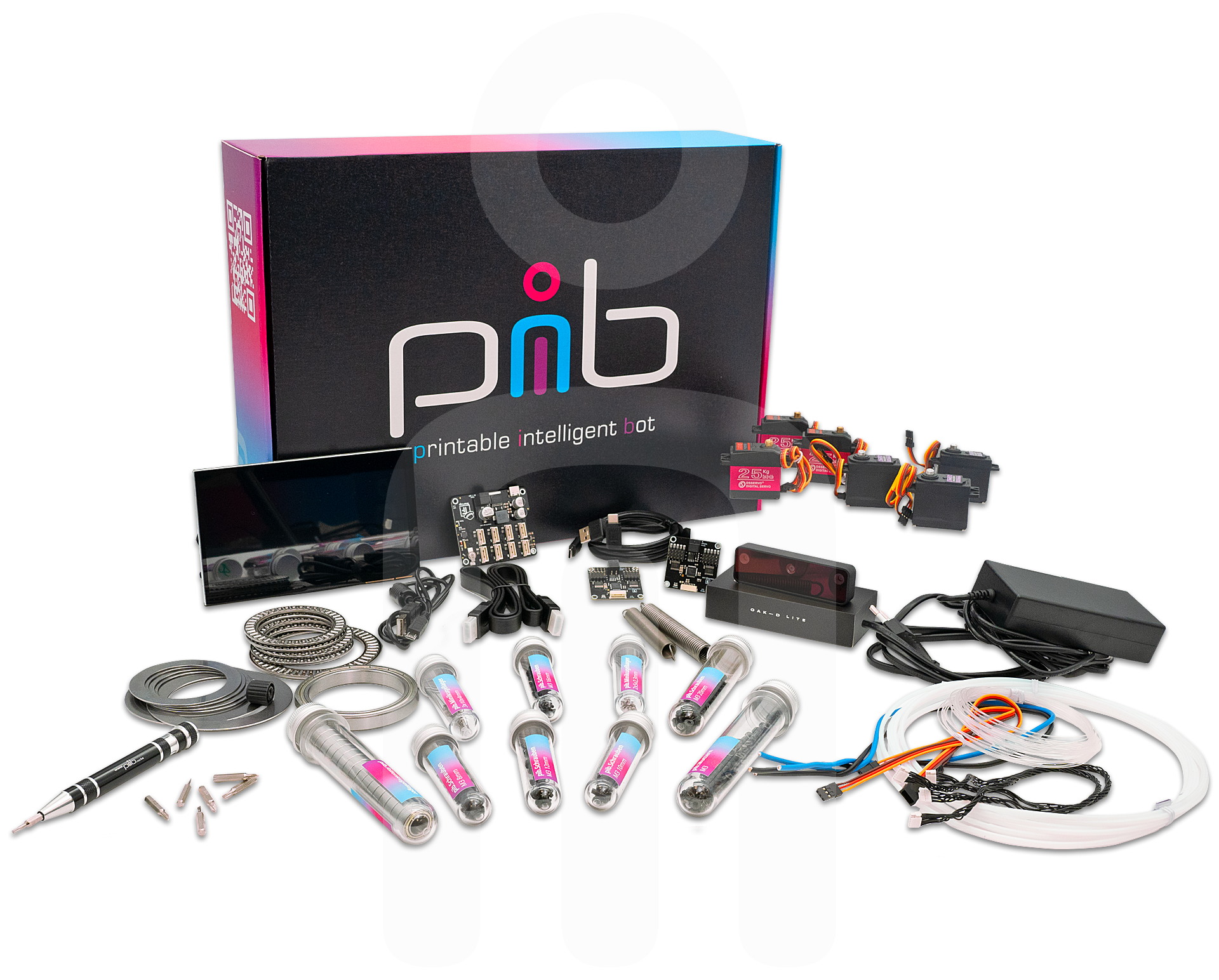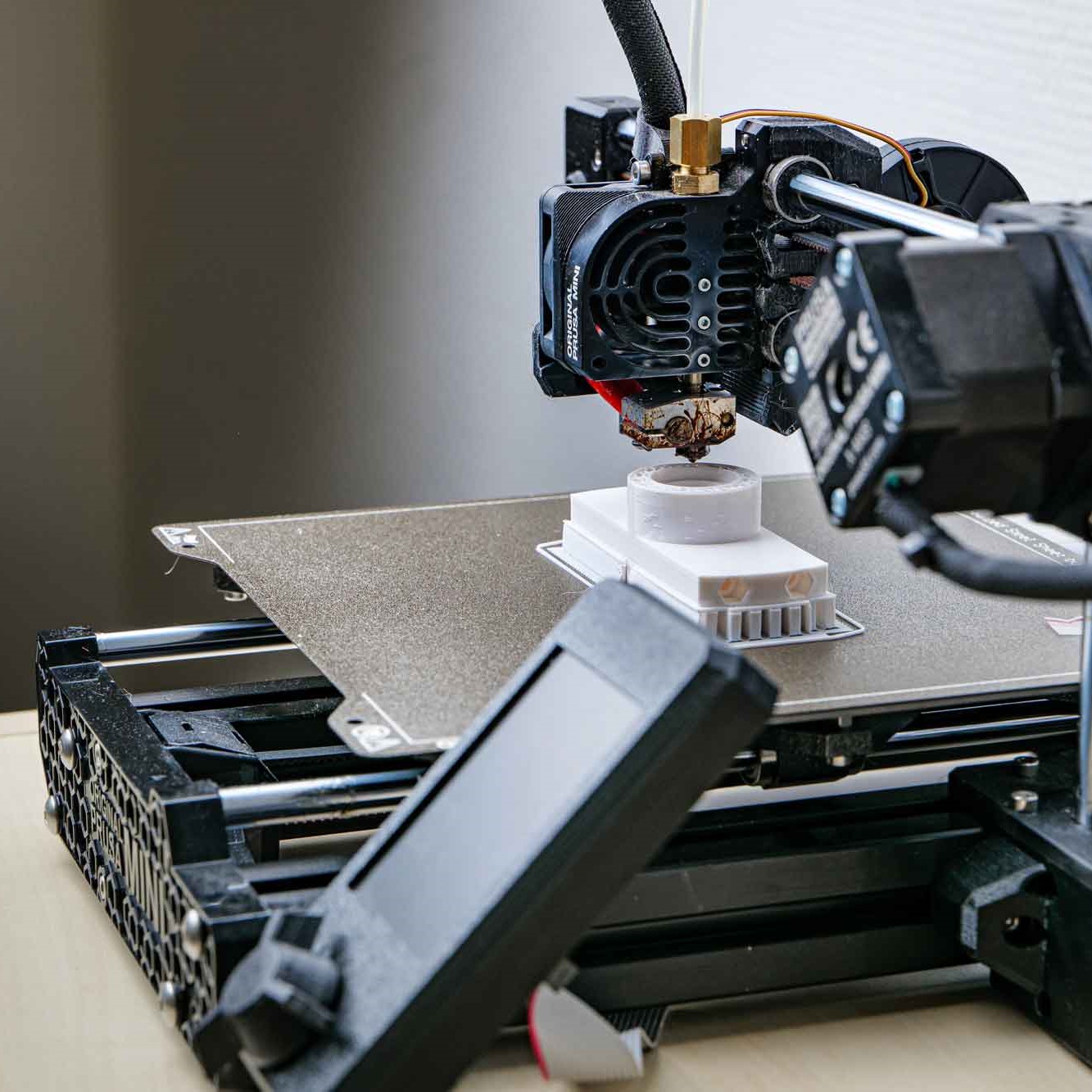 Why print a robot?
Why are we printing a robot? With pib, we not only want to shape the future together, we also want to break down barriers. Existing sets are often very expensive and complicated to build. Our vision is that everyone should be able to build and design their own robot.
So we decided to create a DIY robot using a 3D printer: Here, everyone can decide for themselves whether they want to print the complete robot or just individual parts. Whether one would like to adopt the printing instructions 1:1 or redesign them according to one's own ideas. With the 3D printer as a tool, we hope to attract as many enthusiasts from the maker and robotics scene as possible and bring them into our community – are you in?