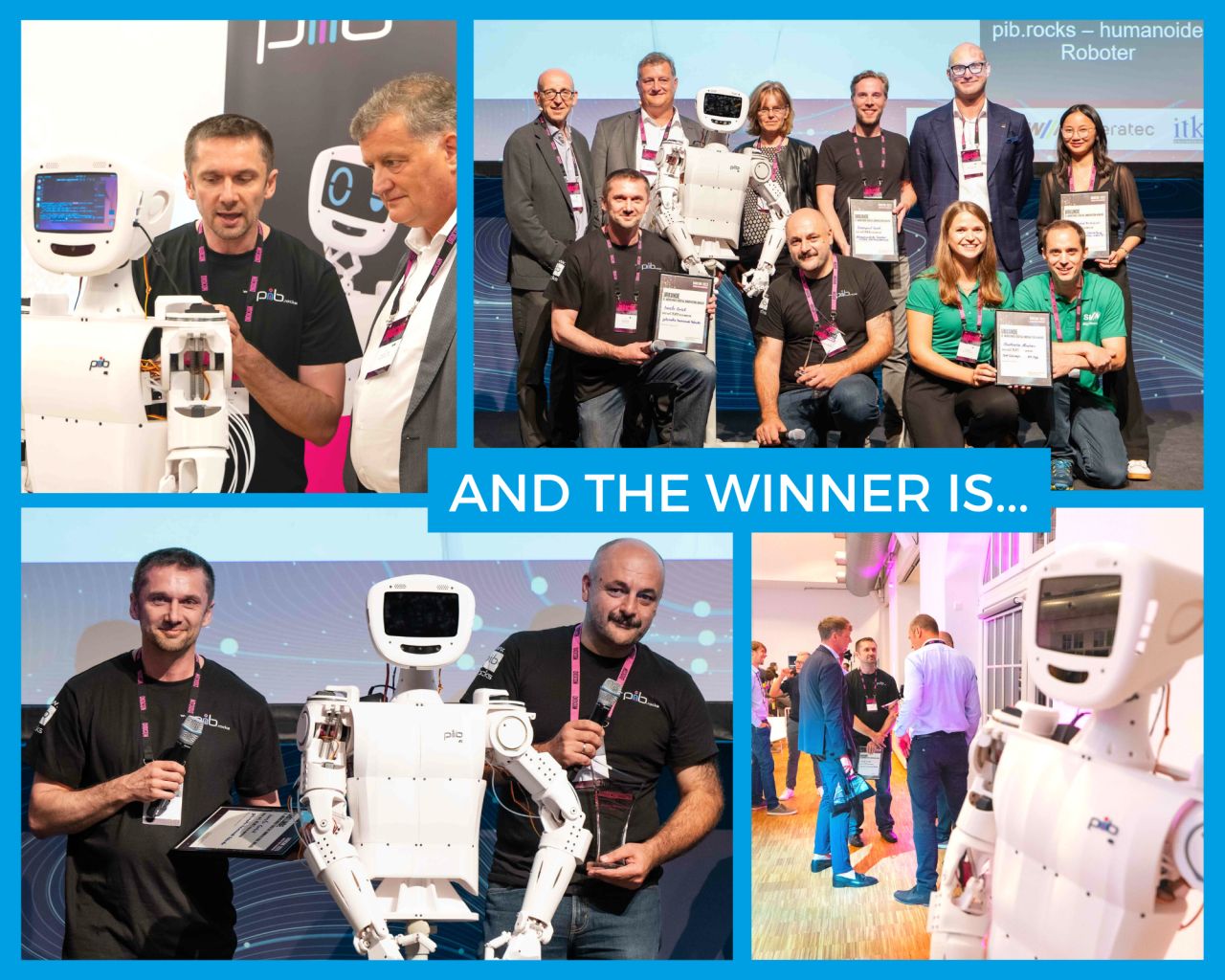 pibtastic news: We are the winners of the Digital Innovation Award!
The Munich Digital Innovation Award was presented on September 13th to the most innovative company with a future-shaping concept. In the sense of the open source idea, pib offers access to humanoid robots to a broad user group, making people fit for the robotic future of tomorrow.
We believe that humanoid robots will bring about the next big changes in our society and that they will support us in our daily lives. Offering anyone the chance to build their own humanoid robot and helping people overcome their fears of contact is a project close to our hearts.
That is why we are proud to have been voted for by a large majority and to be the winners among 16 courageous and innovative projects.
We would also like to extend our biggest Thank You to our community who has helped us make pib what it is today. You have contributed countless hours, great ideas and also a lot of fun times to our project.
If you also want to become part of pib, join our Discord community today – let's shape the future together!