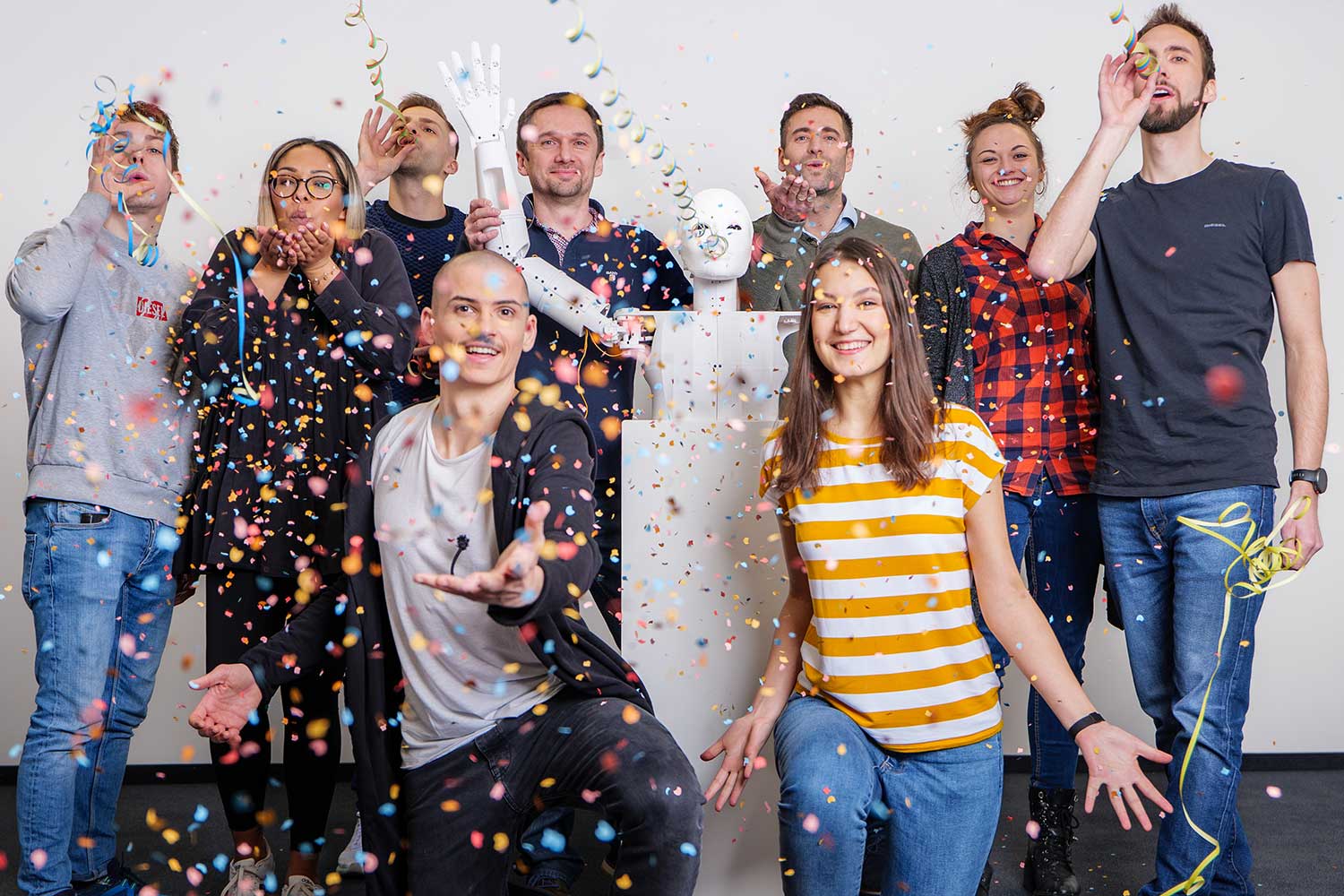 How cool would it be if everyone could have their own humanoid robot? Jürgen and his team have had this dream for a long time. But everything that was available on the market for this purpose was too expensive, too complicated, and simply unattainable. So they decided to build their own robot. To do this, they needed one thing above all: a community. An individual became a team and the idea became pib – a humanoid robot for everyone.
Quo vadis, pib?
We believe that humanoid robots will bring about the next great societal change. They will support us in everyday life so we have more time on our hands to deal with topics that bring us joy. We can enjoy more time, freedom and security with it.
We are convinced that this task should be made as transparent and collaborative as possible. That's why we created pib.
Our pib is tame – we would like to contribute to reducing inhibitions in society towards robots. Of course, pib can only do what we teach it and will not go it alone to take over the world.
Let's Shape The Future Together!
pib is a community project. We invite everyone to further develop pib together with us, to contribute ideas and optimizations. From the joint interactive development in the CAD program, to the continuous improvement in the printing and assembly process, to the development of know-how and exchange on topics related to robotics and 3D printing. Our goal is to create the best possible version of pib together – so that one day everyone can have their own humanoid robot at home.
Today, April 4th, 2022 at 5:30 p.m. is the official hour of birth of pib. We are very proud to have come this far and to present our humanoid robot to you today. We look forward to many like-minded people who are curious about what's to come and who, together with us, can make our pib the best possible version of itself.
Join our Discord server, where you can ask questions, exchange ideas, show your own progress or make suggestions for improvement.
By the way, it doesn't matter whether you're a professional, a maker, or just starting out – anyone interested in robotics and 3D printing can work with pib. We look forward to your input!