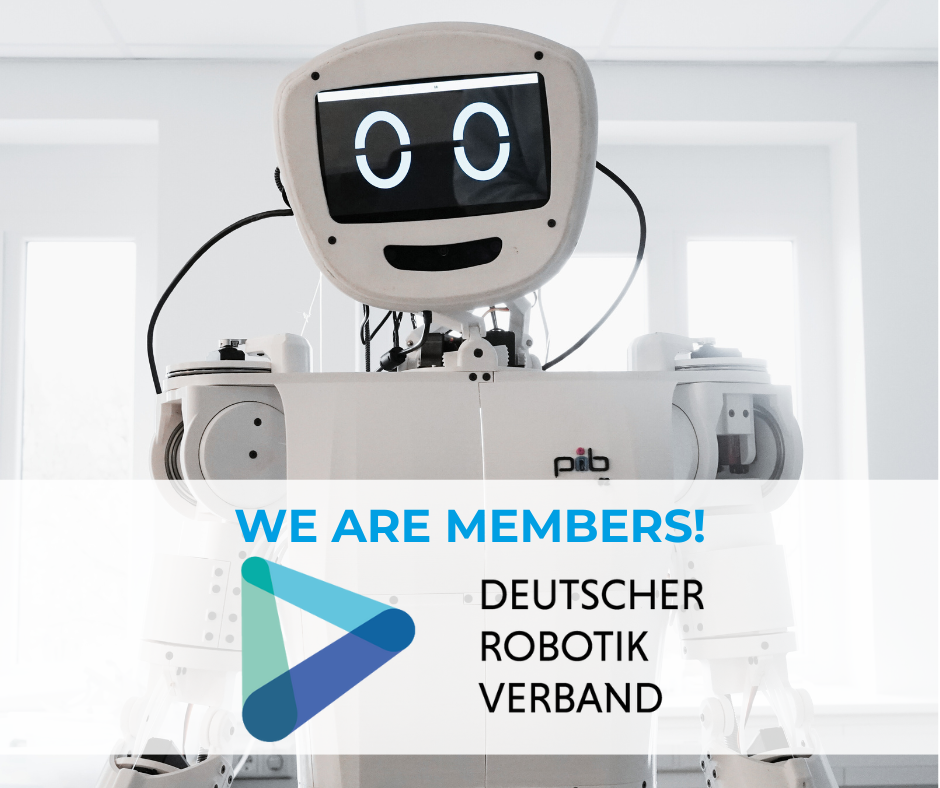 Proud as punch: We are happy that pib is now a member of the German Robotics Association! Like the association, we are also betting on a future with robotics and see this as an opportunity to learn from and with each other and to further develop our project.
As the voice and lobby of the robotics industry in Germany, the association pushes the industry, promotes the use and manufacture of robotics and offers members support, networking and information on topics such as funding, regulations or education and training.
So far, the approximately 100 member companies mainly come from the industrial robot and cobot sector or the research environment. With pib, we are still one of the few representatives of humanoid robots. It is therefore all the more important that we actively contribute our experience and know-how and win over even more like-minded people.
If you would like to learn more about the German Robotics Association or become a member yourself (also possible for private individuals), please visit the association's website here.