In order to construct the hand, you will need to print all hand parts and have the following non-printable parts from our Pib kit. Notice that most of the steps will be repeated for each finger,.
5 M3 nuts
2 M3 18 mm screws
2 M3 22 mm screws
M3 35 mm screw
4 65 cm Teflon tubes
4 5 cm pieces of filament
8 tiny ball bearings
Guide the Fluorocarbon string from each finger to the bottom hole of Palm-right-D1/Palm-right-D2 then to the lower hole in the same straight line in Hand_back-D3/Hand_back-D4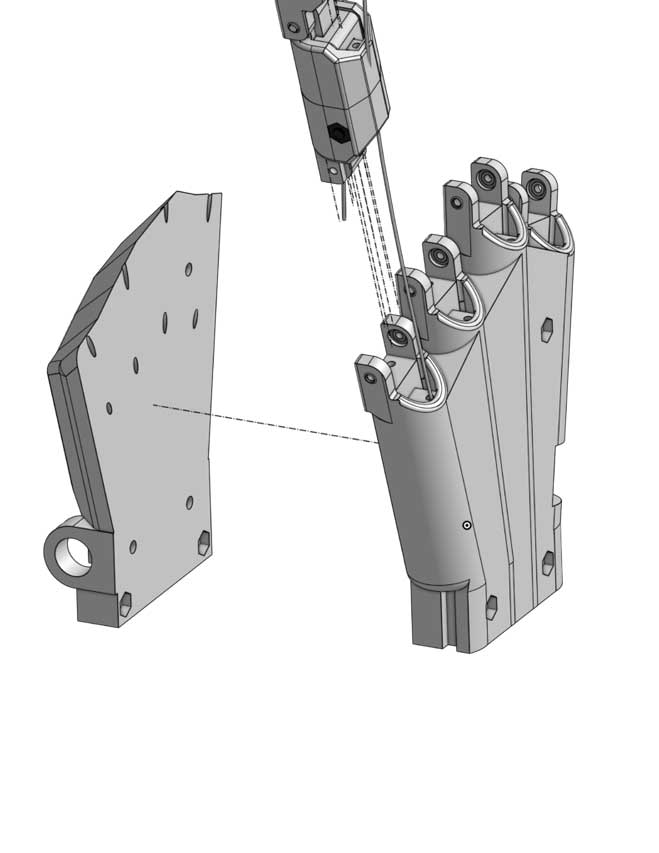 Place M3 nuts in each spot as shown below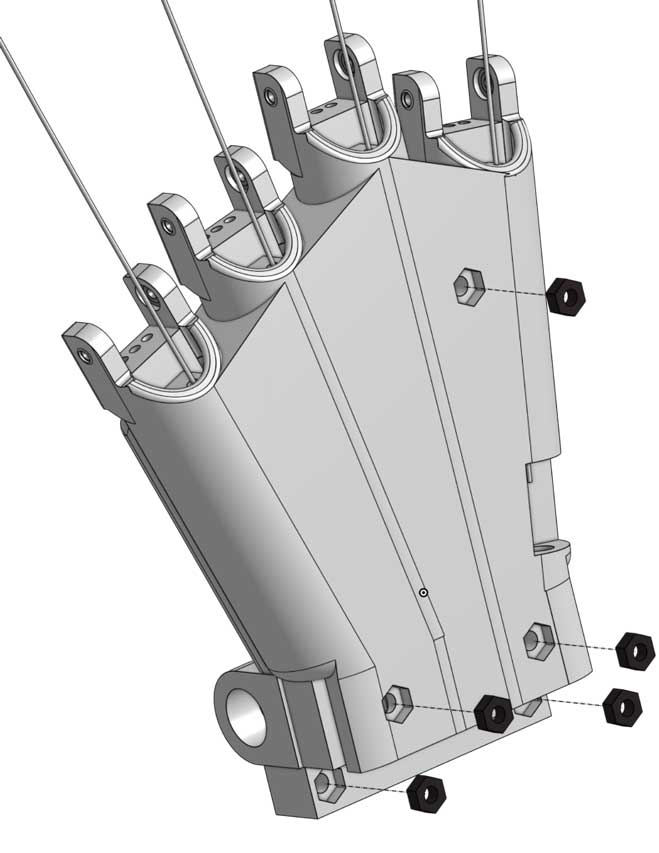 Place 2 M3 22mm screws and 1 M3 35 mm screw in the shown spots and tighten them to assemble the two halves of the hand.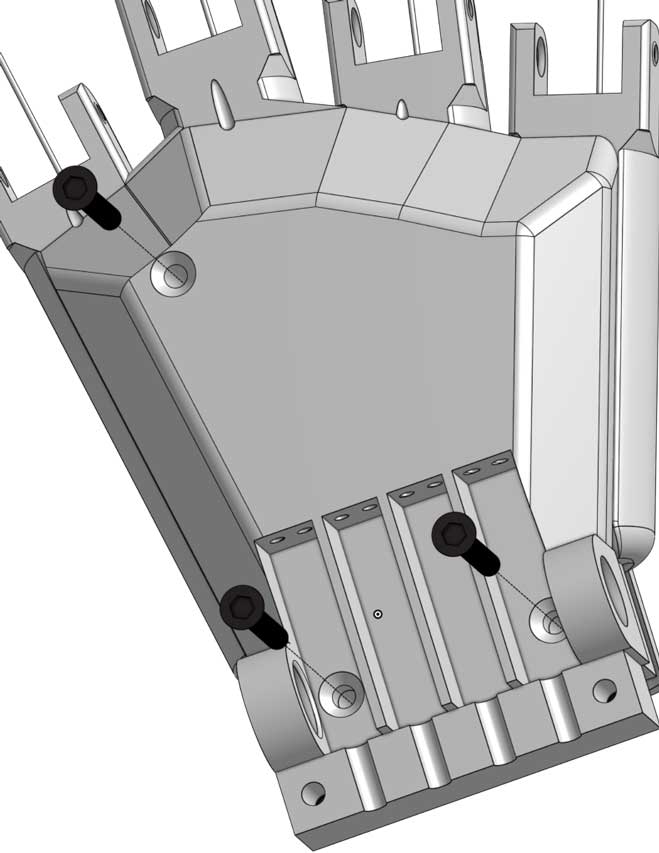 Place the tiny ball bearings in the shown spots for each finger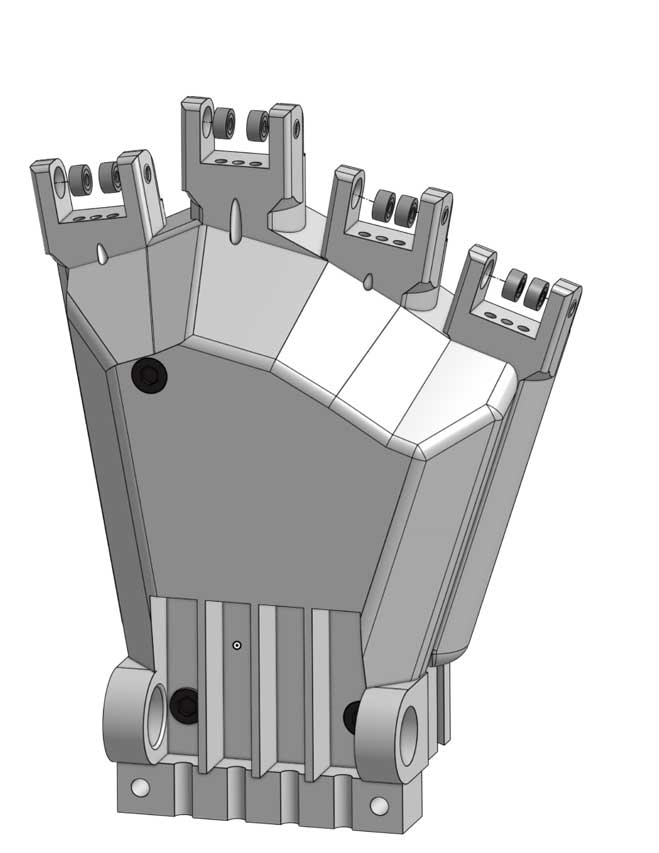 Place the end of the torsional spring attached to finger in the left hole for each finger slot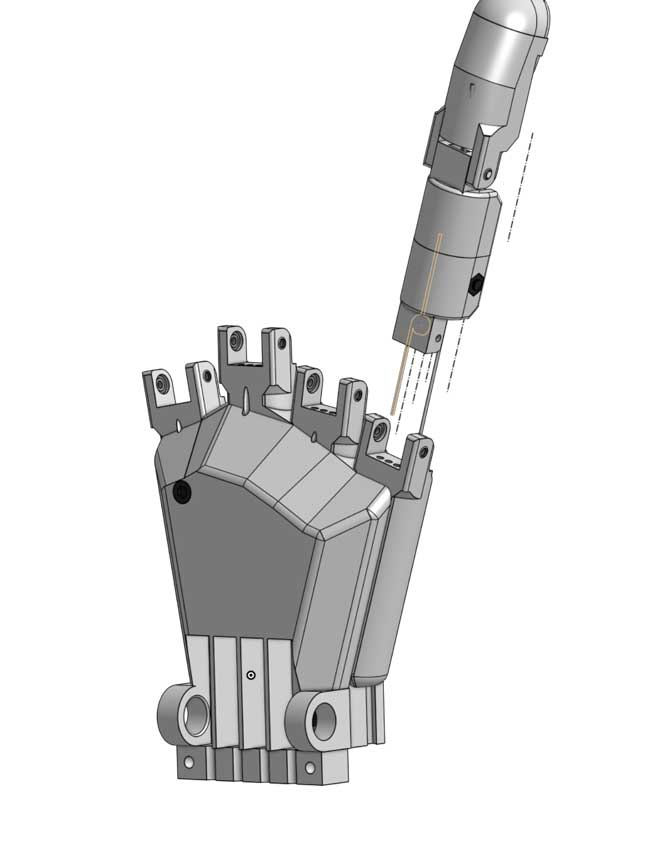 Insert a piece of filament in the shown hole to fully attach fingers to the hand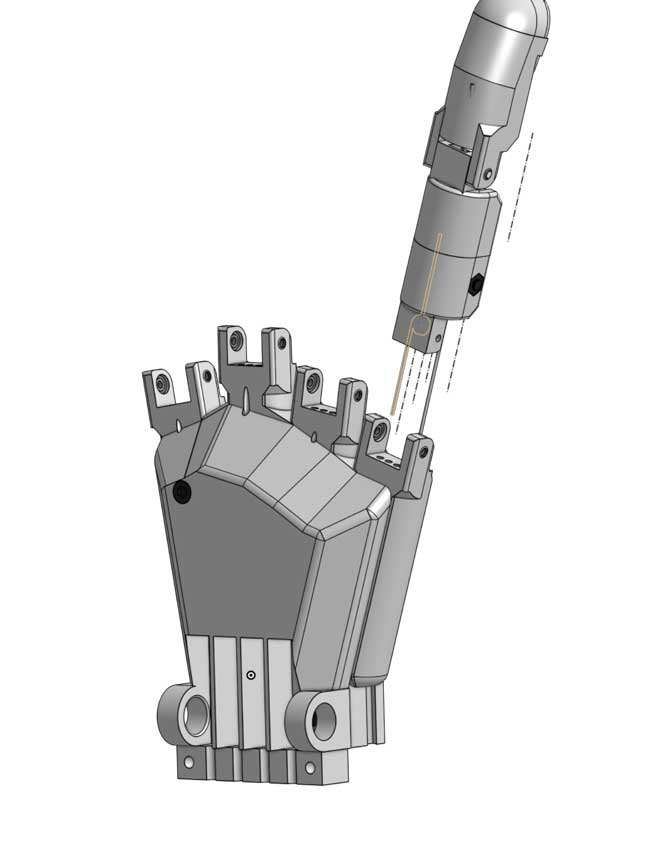 Insert each string into a fluorocarbon tube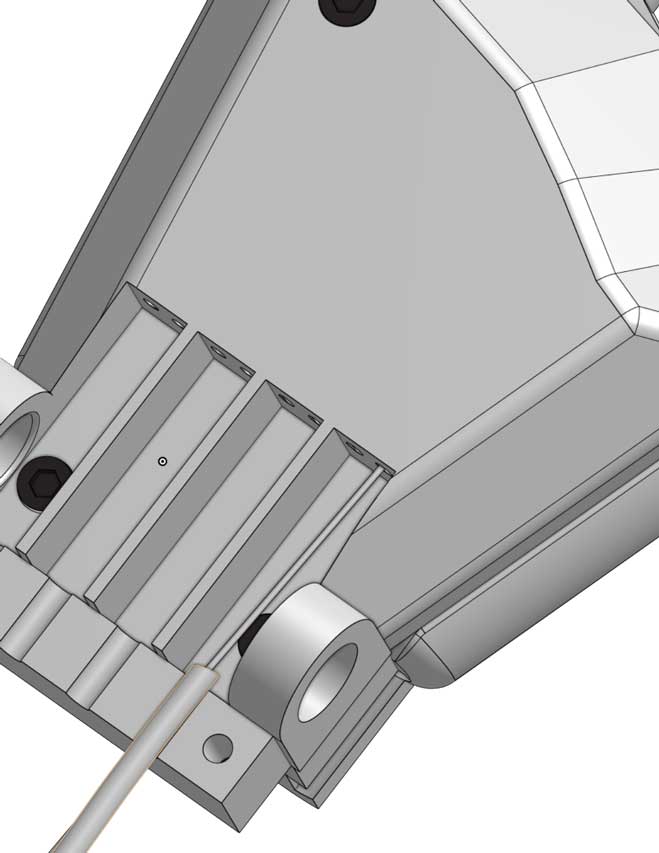 Close on the tubes with Tube_cover-D10 with 2 M3 18 mm screws